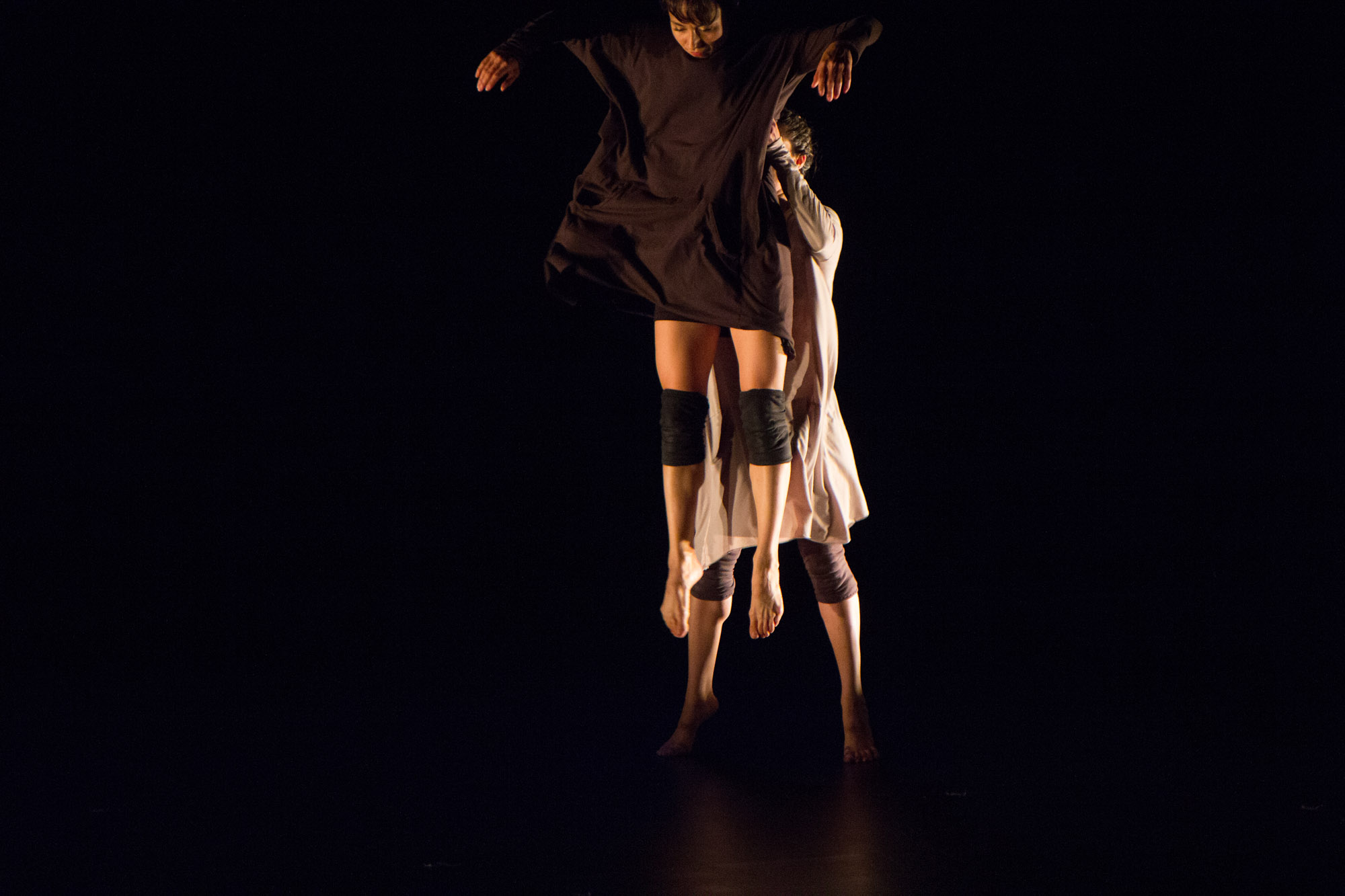 Shapeshifters (2018)
Choreographer: Janelle Hacault
Dancers: Charles-Alexis Desgagnés, Kyra Jean Green, Jee Lam, and Jérome Simard
Live Harpist/Composer: Coralie Gauthier
Original Recorded Music: Dae Courtney
Other Music: Cyndi Lauper, Nine Inch Nails
Lionel costume generously provided for by Koba Entertainment Inc.
Premiered by Festival Quartiers Danses at Place des Arts, Montréal QC in September 2018.
Photo by Jacquie Hopfinger
Falling (2017)
Choreographers/Performers: Janelle Hacault, Jason Martin
Music: Antonio Vivaldi, Janis Joplin
A collaborative creation by Janelle Hacault and Jason Martin/Compagnie Entitey. Premiered by Winnipeg's Contemporary Dancers in Winnipeg MB, April 2017.
Photo by Leif Norman
Rencor Vivo: An Original Musical (2017)
Created by: The Mariachi Ghost
Writer and Director: Jorge Requena
Choreographer: Janelle Hacault
Performers: Janelle Hacault, Brett Owen, Levente Lakner, Simone Reade, Liliona Quarmyne, Kara Friesen with
The Mariachi Ghost:
Vocals, Guitar / Jorge Requena
Lead Guitar / Rafael Reyes
Dance, Percussion / Alexandra Garrido
Jarana, Vocals / Gabriel Fields
Bass, Vocals / Adam Kroeker
Drums, Vocals / Ian Mikita
Percussion, Vozarrona, Acc. Guitar, Vocals / Bruce Berven
Keys, Trumpet, Vocals / Tim Friesen
Grease: The Musical (2017)
Director: Jacquie Loewen
Choreographer: Janelle Hacault
Music Director/Producer: Crystal Kolt
Cast: The Flin Flon Community Choir
A Flin Flon Arts Council Production premiere at the Flin Flon Auditorium, Flin Flon MB, May 2017.
Imprimatur (2016)
Choreographer: Janelle Hacault
Dancers: Hilary Crist, Janelle Hacault
The Hopeless Dream of Being (2016)
Choreographer: Hilary Crist
Dancers: Hilary Crist, Janelle Hacault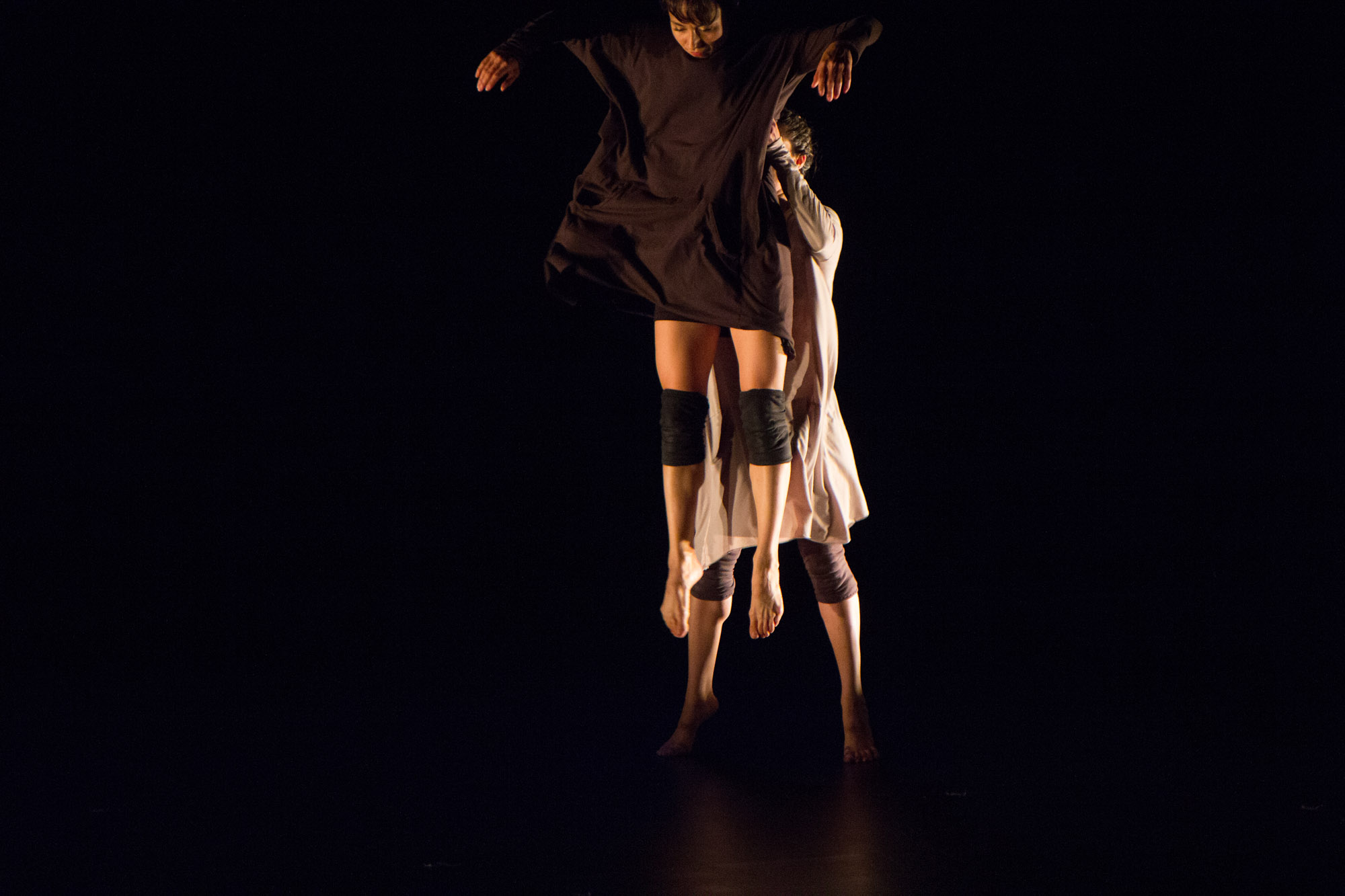 Imprimatur (2015)
Choreographer Janelle Hacault
Dancers Hilary Crist, Janelle Hacault
Lament
Choreographer/Dancer Janelle Hacault
Overtaken
Choreographer Janelle Hacault
Dancer Hannah Everest
Judy and the Reckless
Choreographer Riley Sims
Performers Nova Dance Collective: Zorya Arrow, Rachelle Bourget, Alexandra Garrido, Janelle Hacault, Sarah Helmer, Alexandra Scarola, Kelsey Todd
Not Potatoes
Choreographer Zorya Arrow
Performers Nova Dance Collective: Rachelle Bourget, Alexandra Garrido, Janelle Hacault, Sarah Helmer, Alexandra Scarola, Kelsey Todd
Birth of the Alseides
Video by Erin Buelow
Dancer Janelle Hacault